Hey Guys
BMW just launched their new Campaign with the Title
"Designed for driving pleasure"
. It will run for several weeks, starting in Germany in mid-February, including print, TV, online, social media and out-of-home advertising. Besides the BMW Concept 4 Series Coupé, a further focus is the new BMW Z4, which will be launched across Germany at BMW partners on 16 March.
In Germany, the campaign will also be presented online and through social media channels. Online banner ads and animations will develop the idea of the print campaign and TV spot, and also work with the effect of a dynamic moving car. A central landing page on www.bmw.de features information on the vehicles shown, as well as background on the TV commercial and a prize game. Visitors to BMW Germany's Facebook page can also win a new BMW Z4 for a three-month period. In parallel, the campaign will also be presented in more detail through the brand's YouTube channel and BMW's own www.bmw-tv.de channel with a special on the subject of design.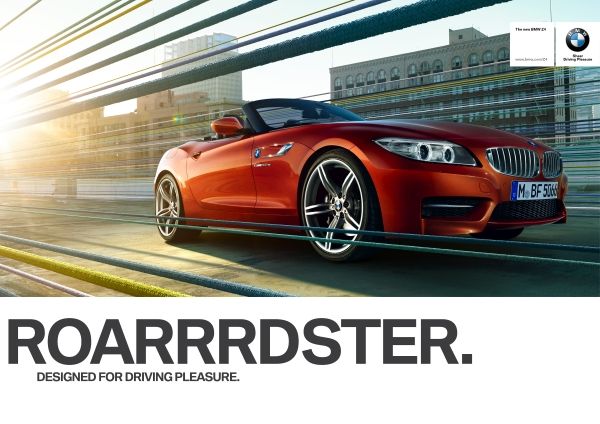 Lisa